Children's services used to be known as 'social services'. Every local authority (council) has a children's services department. They have two main roles. These are to support children and families and protect vulnerable children.
How children's services work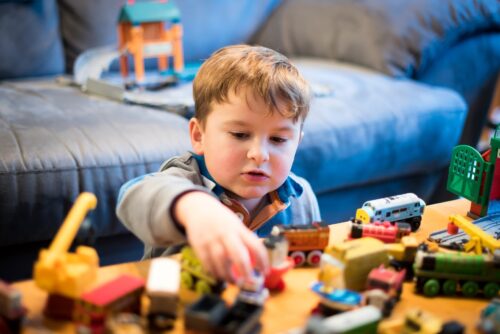 Do all children's services departments in England work in the same way?
Laws and government guidance explain what children's services should do when they become involved with families. But children's services are organised differently in different areas. So the way they do things and services available can vary.
Can families agree for children's services to become involved?
There are different ways children's services can become involved with children and their families in England. Some types of involvement are voluntary. This means children's services and others provide help if the parent or carer agrees.
Is children's services involvement with families always voluntary?
No. The law says if a child may be at risk of harm, children's services must take steps to support or protect them. This is even if the parent or carer does not want that to happen.
Can social workers remove a child from home?
Social workers cannot remove a child unless either: the Family Court has agreed that should happen and has made a court order. Or, someone with parental responsibility for the child has agreed to the removal and no one else who is able (entitled) to object, is objecting to this happening. Follow this link for important advice about this.
The triangle below shows the different ways children's services may be involved with children and families
A child and family may not experience every kind of involvement shown. And the way that children's services are involved may change over time.  This will depend on different things including:
The kind of help the child and family need
Whether this can be provided without social workers needing to be involved
Whether children's services are worried that a child may have suffered, or be at risk of suffering, significant harm
The approach taken by children's services in a local area to supporting children and families
Whether children's services assess a child's situation is improving or getting worse.
Click on the drop downs below to read more
There are a range of services that all children have access to. These are called 'universal' services.
The range of universal services available depend on a child's:
Age
Stage of development
Individual needs.
Universal services are provided by different agencies. This includes health and education. Examples of universal services include access to a GP, health visitor or a children's centre. Children's services do not need to be involved for children and families to access universal services.
Early help aims for agencies to work together to provide support as soon as problems emerge. This is because tackling a problem early can be the best way to help. Early help can also be provided to stop problems from getting worse. Education (schools, nurseries), housing, and health services are all examples of agencies.
Early help can be given to a family with a child up to age 18. So, the child may be a baby, toddler, at primary school or a teenager.
Early help is voluntary.  It is support that can only be given if the parent or carer agrees.
Social workers are not involved in early help assessments or providing early help services. But sometimes social workers ask early help services to support children and families they are working with.
See our Early help page for more information.
A child in need is a child who is thought to need extra help from children's services if they are to achieve or maintain 'a reasonable standard of health or development'. All disabled children are classed as children in need.
Children's services should carry out a child in need assessment to:
Work out whether a child is in need
Decide whether the child is in need enough to get services in that local area, and
Find out what extra support and services may most help the child and their family.
If children's services receive information that makes them suspect a child has been harmed or is likely to suffer significant harm they must investigate. This is called making child protection enquiries. They have to do this by law.
If a child is thought to be likely to suffer significant harm an initial child protection conference must take place. This is a type of meeting.
It will include:
Children's services
The child's parents
Other key family members.
If the conference thinks a child has suffered significant harm (or is likely to) then:
A child protection plan will be drawn up
This plan will set out the help that will be given to the child and their family
The plan will say how progress will be monitored.
It is important that parents and carers understand:
The key words and phrases used during the child protection process
The procedures that children's services are likely to follow
How families should be involved during the child protection process.
See our Child protection page for more information.
This involvement is sometimes referred to as a pre-proceedings meeting or PLO meeting. PLO stands for Public Law Outline. The PLO sets out the legal process children's services must follow when considering starting care proceedings.
At this time children's services will write to the parent or carer. This letter is a called a letter before proceedings.
It should:
Explain the things children's services are concerned and worried about
Invite the parent or carer to a meeting to discuss those concerns
Explain what changes children's services would like the parent or carer to make.
It is very important for parents to attend pre-proceedings meeting and ask a solicitor specialising in children's law to go with them. See our Pre-proceedings page for more information about getting ready for a pre-proceedings meeting.
If children's services remain worried about a child's safety and welfare then they may decide to apply to the Family Court to ask for an order.  This could be an order asking the court to allow the child to be removed.
If there are still concerns a child's safety and welfare, children's services may apply for a court order. The order they apply for will depend on the situation.
If children's services think that a child may be at immediate risk of significant harm in their parents' care, they can apply to the court for an emergency protection order. These orders are made under section 44 of the Children Act 1989. Applications for emergency protection order are made where children's services think a situation is too urgent to wait to start care proceedings. The order allows children's services to remove a child. Or allows them to arrange for a child to remain somewhere – in hospital for example.
Care proceedings
If children's services think the Family Court needs to:
Make decisions to keep a child safe immediately AND
Make decisions about where a child should live in the longer term
they will apply to start care proceedings.  This is the process of applying to the Family Court for a care or supervision order. Children's services have to show that the child:
Children's services can ask the Family Court to make a court order to allow them to remove a child from their parents' care. This is called an interim care order. It is a short-term order. When it is in place a child becomes looked after in the care system by children's services.
Children's services have to show the court what they have done to support the family already.  And show there is an urgent need to remove the child because their safety demands it. Safety includes physical safety. And psychological and emotional well-being.
See our Care (and related) proceedings page for more information about the different orders children's services can apply to the court for.
What first steps do children's services usually take?
The first steps children's services must take if they receive information about a child include deciding:
Whether to start an assessment
What type of assessment it should be (for example, whether to focus on support or on child protection)
Whether the child needs immediate support or protection.
How should children's services make decisions and work with families?
A range of laws and guidance come together to explain this. But there are five important principles which guide the ways children's services should make decisions and work. These are the building blocks of the child welfare system.
Click on the drop downs below to read more
Our funding means we can currently only help 1 in 3 people
Your donation will help more families access expert legal advice and support from Family Rights Group.
Donate Now